Inside: how to rescue your valuable old photos from magnetic albums
If you're over 40 it means you probably have old magnetic albums, black glue-on scrapbooks or just old photos stashed in boxes or drawers. All these precious photos filled with memories and history are in danger!
If you used "magnetic" pages in your album – the ones with sticky pages that you could cover with clear plastic – your photos might already be in rough shape. Photos on old black paper pages, even with photo corners, might not be faring well, either. If you do own one of these older photo albums full of precious family pictures then I advise you to do something NOW to try and prevent further deterioration.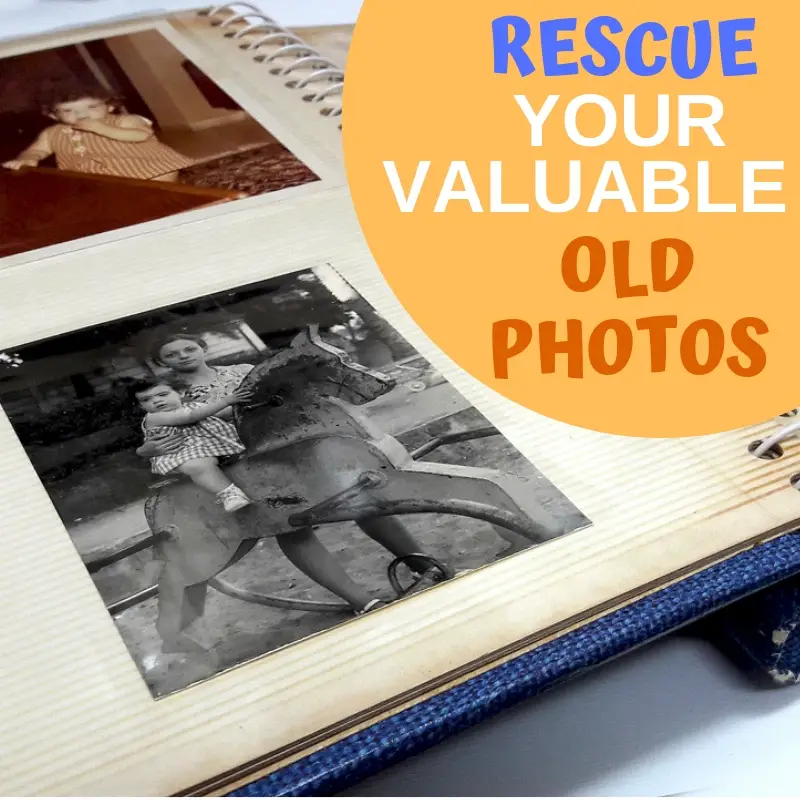 WHAT CAN HAPPEN TO YOUR OLD PHOTOS
Older magnetic photo albums have pages that are covered in strips of sticky glue that hold the photos to the pages. The pages are then sealed under a sheet of clear plastic made from Mylar or PVC. The glue in these older albums is highly acidic over time, it is also aggressive, making it difficult to remove the photos. The acid in the glue combined with chemicals in the plastic combine to make these albums very destructive for your precious family snapshots and memorabilia. With time your family moments, childhood memories and one of a kind life pictures could be lost!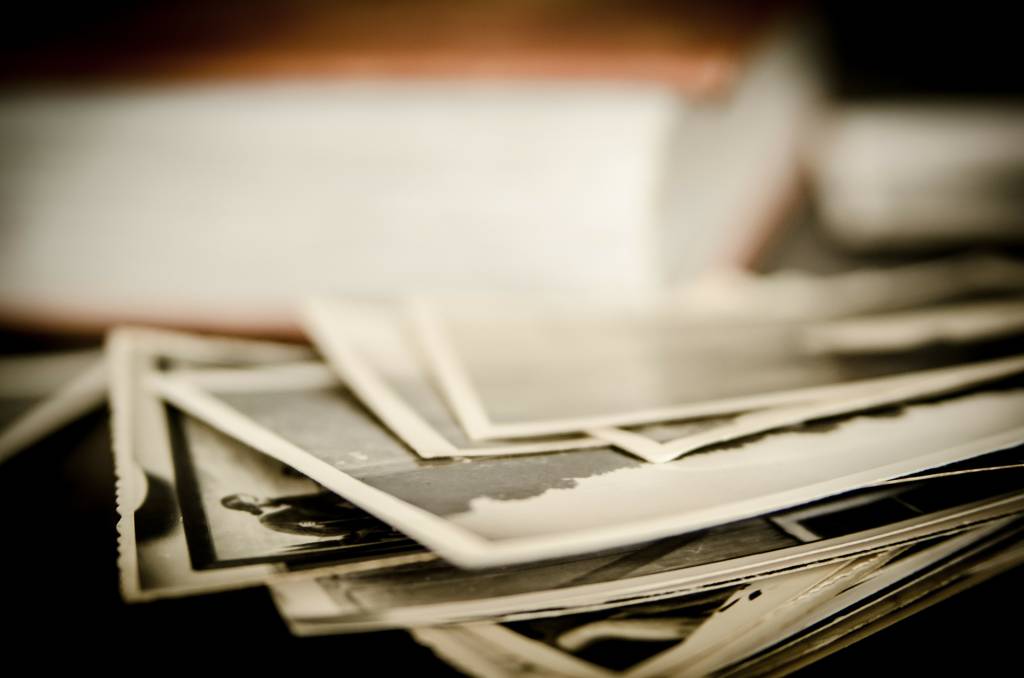 HOW TO RESCUE YOUR PICTURES
There are a few ways you can tackle this problem and make sure your pictures will be there for future generations.
Remove the photos from the old album.
Digitize the photos.
Archive your family photos.
REMOVE OLD PHOTOS FROM MAGNETIC ALBUMS
To remove photos from these pages, you need to use extra care. Begin by carefully trying to lift a photo from the page. When you'll try this two things might happen:
When you pull back the plastic covering, your photos just fall off the page. If this happens, you have won the photo organizing lottery!
Your photos are stuck to the page and can't be removed. This is more common than #1 and much more frustrating!
In order to remove the photos safely you can use one of these solutions (experiment on a page of your album that does not contain irreplaceable photos):
APPLY CHEMICALS
Use adhesive remover such as Un-Du (found at your local craft store while supplies last) or Bestine Solvent and Thinner. Both these materials contain chemical Heptane, which works well for removing labels and stickers. Apply the material with a plastic scraper or spatula, allowing the chemical to loosen the adhesive while the spatula lifts the photo. The liquid chemical will quickly evaporate from the photos without damaging them.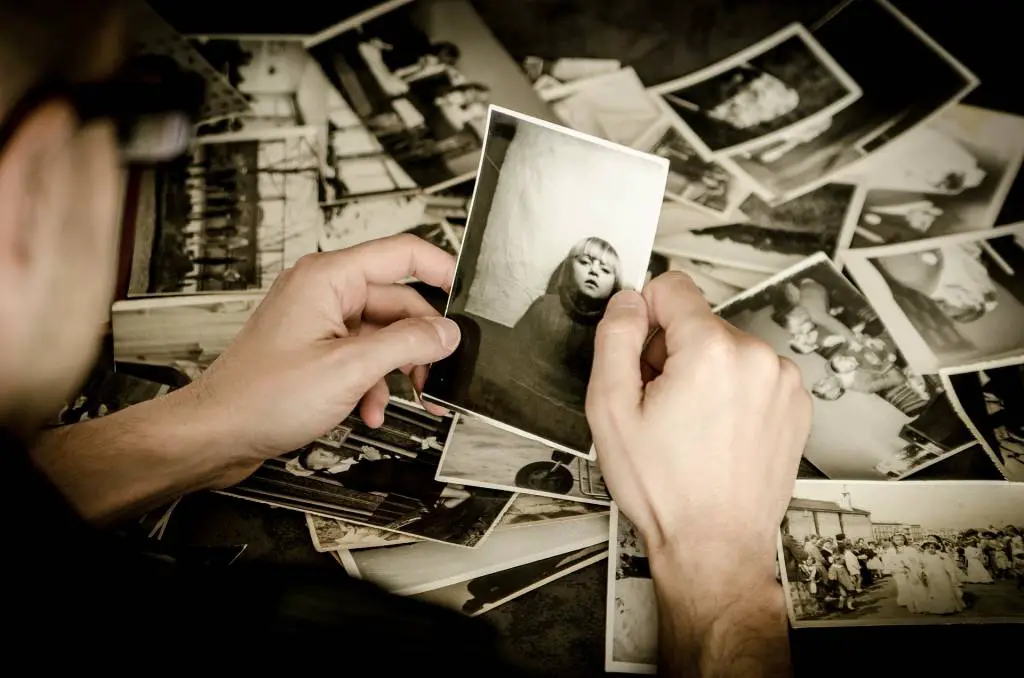 USE YOUR HANDS
Grasp a dental floss just like you would if you were going to floss your teeth. Work the flattened floss under a corner of the picture using a side to side sawing motion. Once you've gotten under the corner, continue to gently saw back and forth until it comes loose. Depending on the strength of the adhesive this may take time and patience. You can also use a small, flat spatula made for vinyl crafts to help gently pry up the picture.
Proceed very carefully to avoid ripping the photo paper. Do NOT use anything sharp like a razor blade because you're more likely to cut the photo (or your hand).
HEAT THE PAGE
On stubborn pages you can try a combined technique with heat and dental floss. Set a hairdryer to the low or warm setting and heat the hairdryer photo. Don't get too close or you might melt the front of the picture. This may loosen the adhesive enough that you can go back and use the dental floss trick.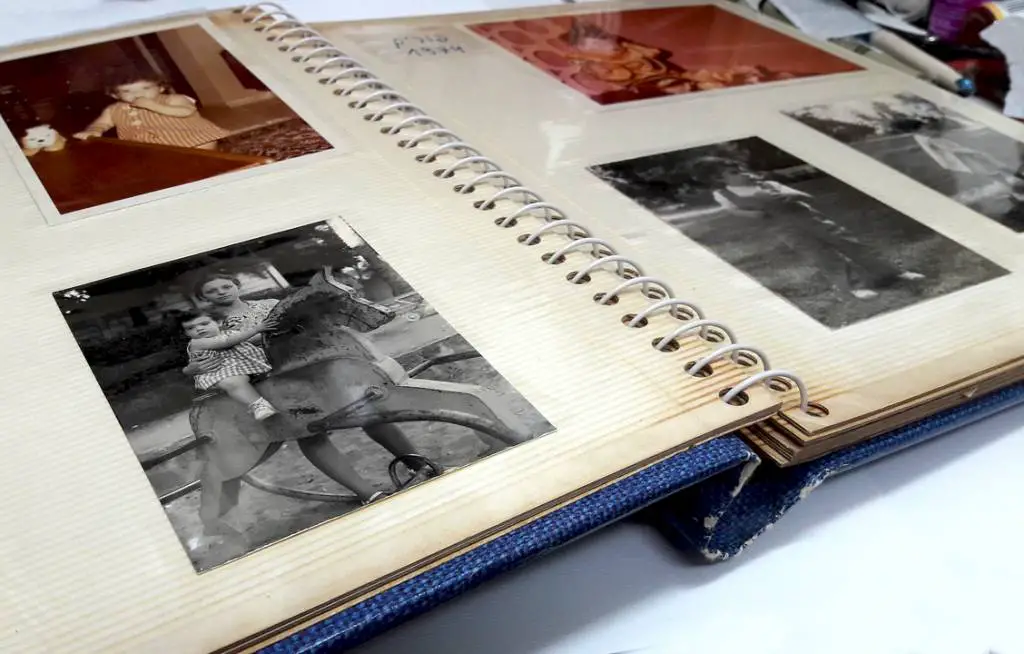 COOL THE PHOTO ALBUM
Try putting the album in the freezer for a few minutes. This can make the glue brittle and make it easier to remove the photos. Be careful not to leave the album in for too long, however, as it may cause condensation to build ​upon the photos as the album comes back to room temperature.
TRY THE MICROWAVE
Some photo experts recommend using the microwave to try and loosen the adhesive. Place a page into a microwave oven and turn it on for five seconds. Wait five to ten seconds and then turn it on for another five seconds. Follow this procedure for several cycles - being careful to check the adhesive each time. Do NOT try to hurry the process and turn on the microwave for thirty seconds, or the glue will become so hot it will probably burn the print. Once the glue is dissolved, then you can try again to lift up the corner of one of the photos or try the dental floss trick.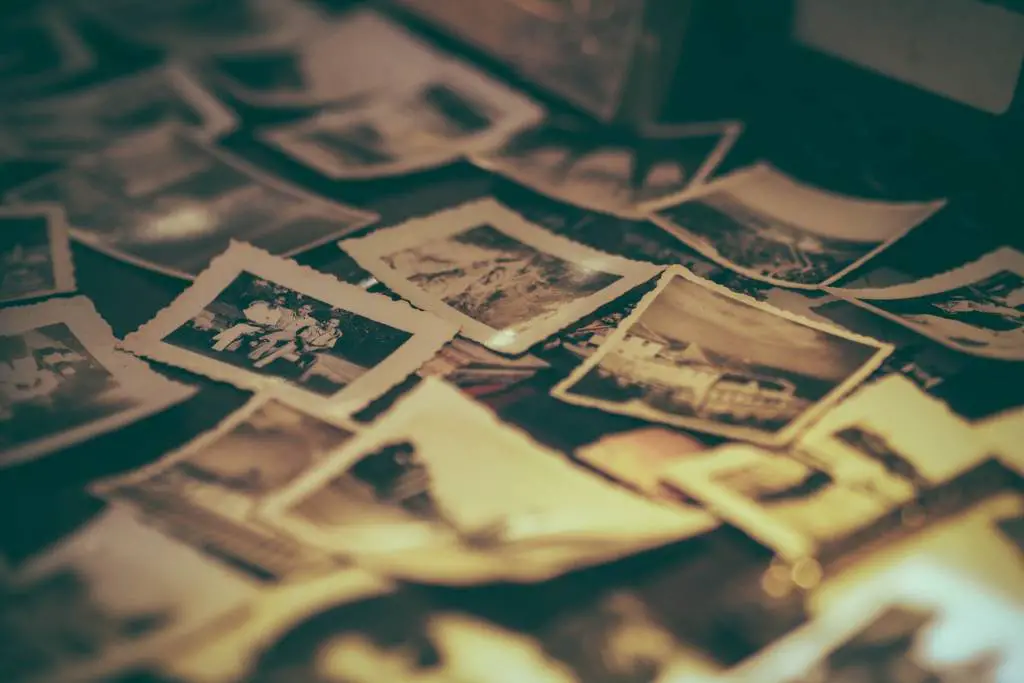 AVOID DAMAGE TO OLD PHOTOS
The process of removing the photographs might damage them so I recommend making copies of irreplaceable photos (see further down). You should also be aware that any or all of these techniques may damage any writing which may exist on the back of the photos. Experiment first with the photos which mean the least to you and see what works best for your particular album.
To prevent further deterioration to the pictures you can't remove from the album, remove the Mylar or plastic sleeves and insert pieces of acid-free tissue between the pages instead. This will keep the photo paper from touching each other or the remaining glue.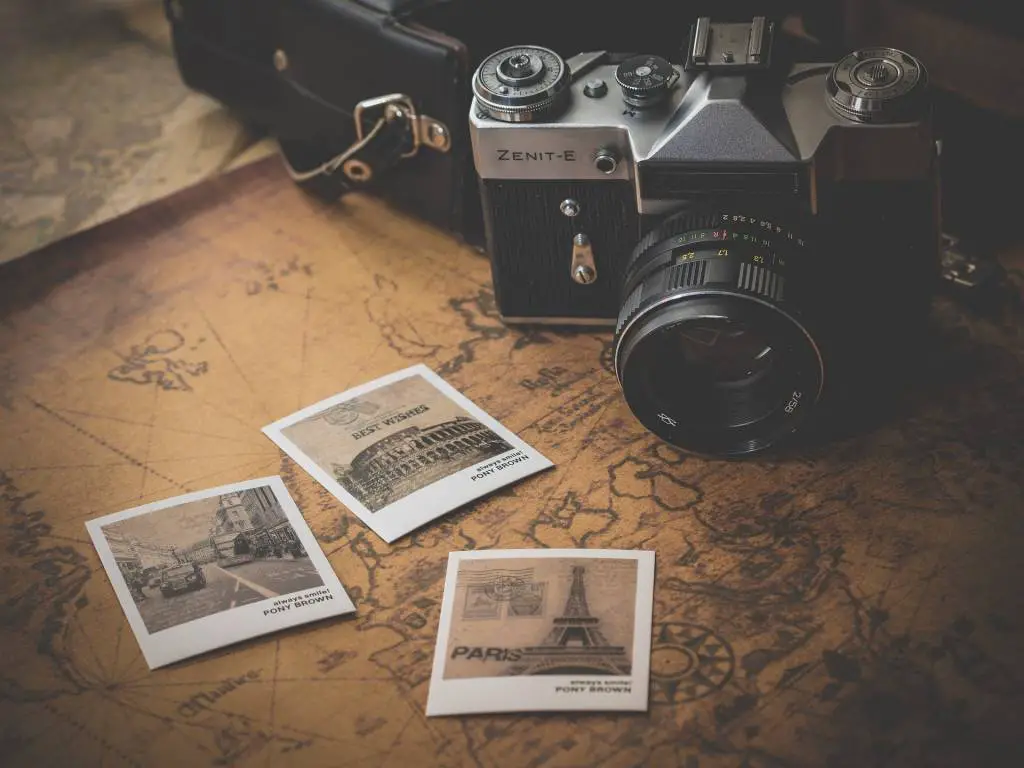 WHAT TO DO WITH YOUR RESCUED PHOTOGRAPHS
Once you removed the photos from the album you can:
CREATE A NEW SCRAPBOOK
First check If some of the adhesive residue remains on the back of the photos. Use a rubber cement eraser to rub off the adhesive. If there is a sticky spot on the back of the photo that you can remove, place a piece of photo safe paper on the back to keep it from sticking to other photos. Gently dust your photos to remove dust and grit.
Design new 12x12 pages in the old format or come up with new photo division and layouts.
Copy the original journaling to preserve the stories and memories.
Here are a few ideas to help you create a design that match the pictures:
Age paper for vintage background that match black and white photographs.
CREATE HOME DECOR WITH BLACK AND WHITE PICTURES
Incorporate the sepia or black and white pictures in canvases, wall hangings and frames. Here are a few tutorials:
ARCHIVE YOUR OLD PHOTOS
If you don't want to recreate the album then store the snapshots in a good photo safe/archival quality photo box.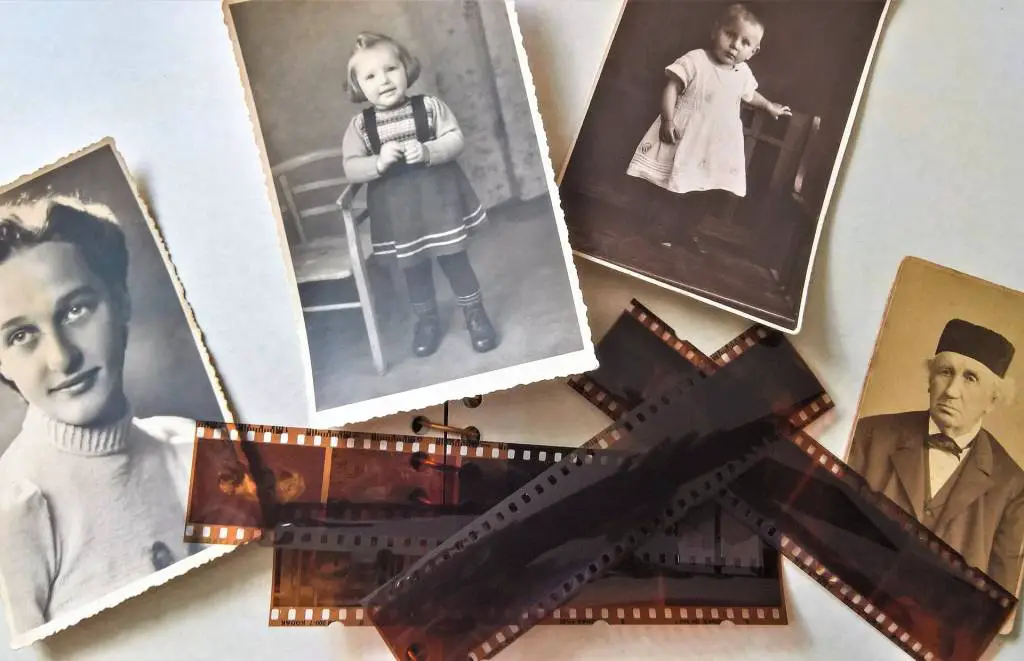 DIGITIZE YOUR OLD PHOTOGRAPHS
Some older scrapbooks/photo albums were constructed by simply gluing items to heavyweight paper. The adhesive used may have been rubber cement. These albums pose special difficulties for photo removal. The chemical means above will probably not work. Heptane works to remove sticky adhesive like those found on the back of stickers and labels, but it will not work on dried adhesives like Elmer's glue.
For these cases and for the photographs you couldn't remove from the magnetic albums you can digitize your old photos. digitizing is the process of using a photo scanner to capture a photo print as a digital file.
SCAN OLD PHOTOS
If you'd like to scan the photos from your own older albums, you can use an all-in-one printer, if you have one. You also should make sure you keep the scanner glass free of dust, and use gloves so you don't transfer any dirt or oil from your hands onto the prints. If you don't have an all-in-one printer, there are a number of inexpensive scanners you can get on Amazon.com, at office supply stores.
Here's what you need to do:
Consider your ultimate goals when deciding on your DPI settings. The DPI setting typically means "dots per inch" and determines the clarity of the photo as you enlarge it. For most projects, you'll want to use at least 600 DPI which is the basic setting for most scanners.
Remove the Mylar plastic and place the album in the scanner. Hold the album while scanning so the pages won't rip apart. If the page is too big scan it in parts.
Use computer software to crop the photos. If you don't have the software or knowledge find a professional to do it for you.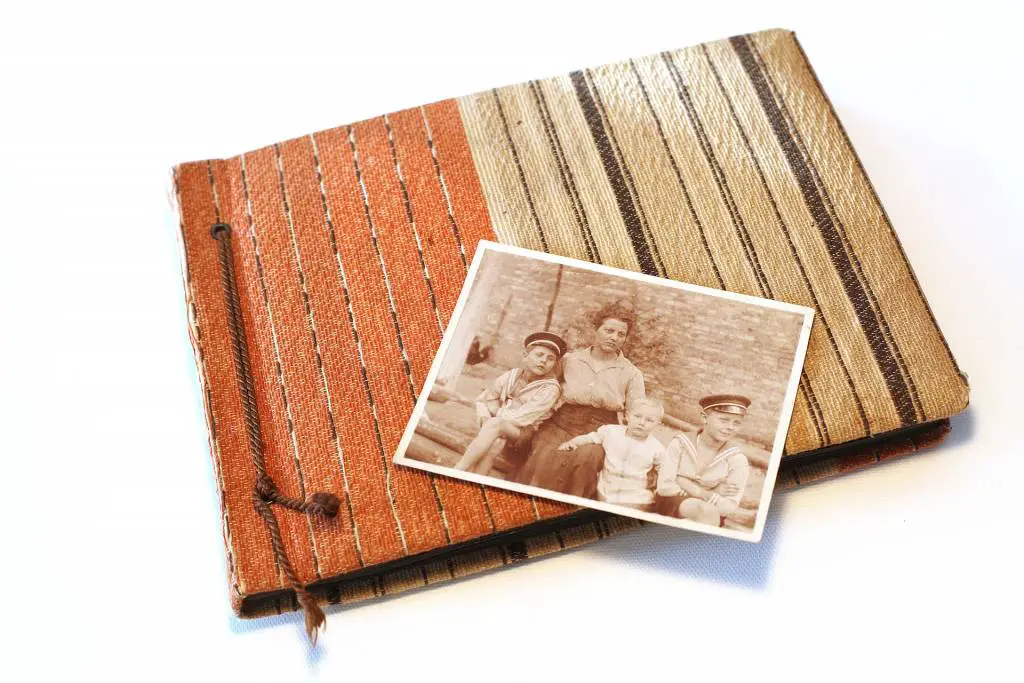 WHAT TO DO WITH THE SCANNED OLD PHOTOS
Create a digital copy of the album, and recreate the original album in its original physical format. Scan each handwritten caption to keep the album feel personal and original. You can keep the album on your computer or print it.
Organize the photos on files on your computer or print them on an archive safe paper. You can print the old photos at home or at your local photo lab. Make sure to back up your computer regularly so you won't loose any of the photos.
Print the scanned photos and store them in an archival way. You can print a few copies and give to family too!
This process can be frustrating and time consuming but if you want your family and children to enjoy these photos please take action as soon as possible and rescue your old photos!
SAVE it for later - PIN IT!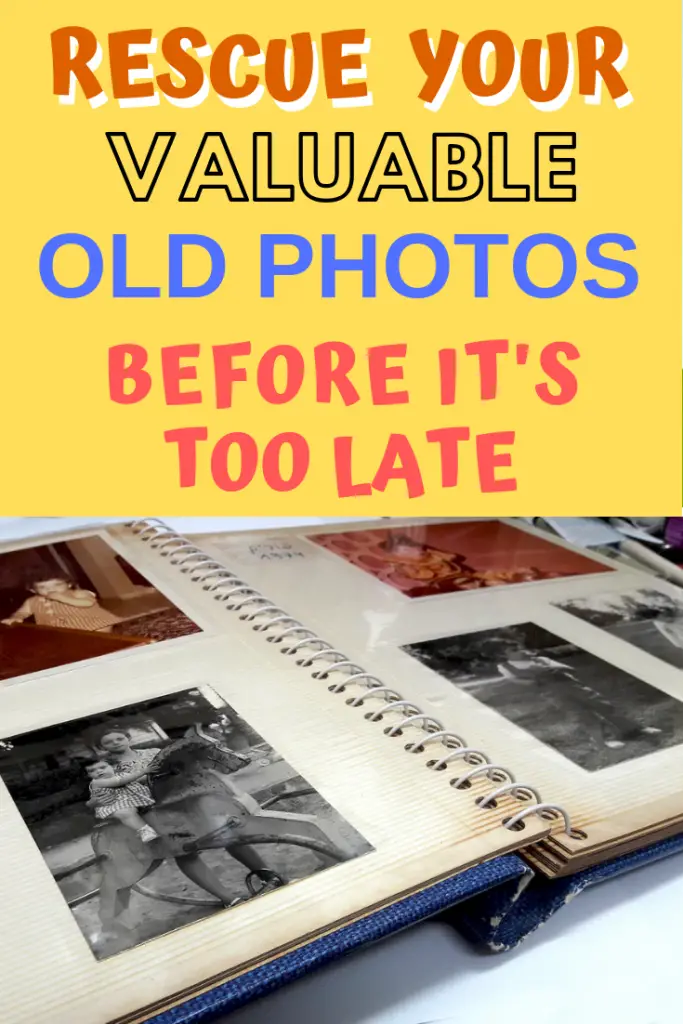 Have fun creating!