Inside: four easy ideas on how to use bad photos on your scrapbook pages
In the digital age we're not afraid to take pictures and photograph things because we can always delete them! But I still have old developed photos which are not so successful to say the least and it really bother me that I can't do anything with them. When I say unsuccessful I mean blurry photos but mostly un scrapable photos. Those photos which don't tell any story, which have unwanted people in the background or not so nice facial expressions. The photos where somebody else took for me and I wish I didn't ask because they are too close or too far or not what I wanted...you get the picture.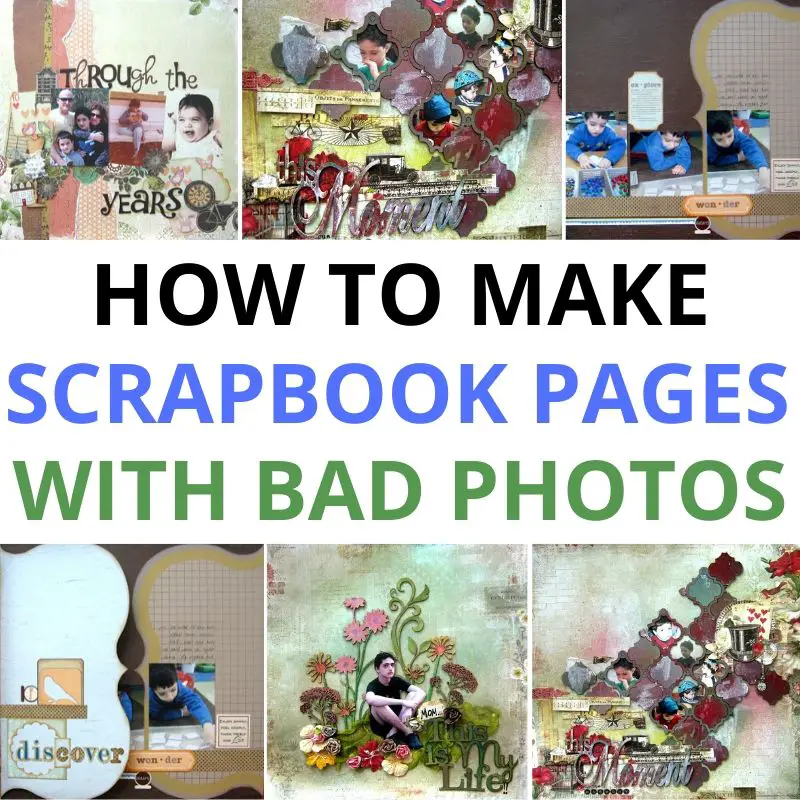 WHAT ARE BAD PHOTOS?
Bad photos are all those photos that are unusable both objectively and subjectively. So these photos may be unusable in your eyes but they can also be objectively bad if:
The photo is blury
The background is too busy
Your subject is too close or too far
The image is cut or incomplete
A finger might be in the frame (yes...that can happen)
The photo is too light or too dark
To make sure you take the best photos for your scrapbook pages checkout How to take the best photos for scrapbook pages
HOW TO FIX BAD PHOTOS
If you have a digital program like Photoshop you can fix photos before you print them and turn unusable photos into photos you can add to your scrapbook pages. If you don't have such a program you can always pay someone to do it for you if the photos are valuable enough to invest the money on.
However sometimes you only have a few printed photos you saved from an old photo album, see How to save your photos from old albums  that you can't fix digitally and you still want to make a page for.
SCRAPBOOK PAGES WITH BAD PHOTOS
Here are a few ideas how you can use even bad photos on your scrapbook layouts
BAD PHOTOS COLLAGE
Cut out the faces or images from the bad photos into small photos and make a collage. This way you lose the noisy background and turn the focus on the person even if the photo is small.
Here's how:
Cut along the lines of the image or face or cut out a shape like a square or a circle.
Arrange the small photos in a grid on your page.
You can use a chipboard or paper grid to add texture and interest.
Add embellishments and a title.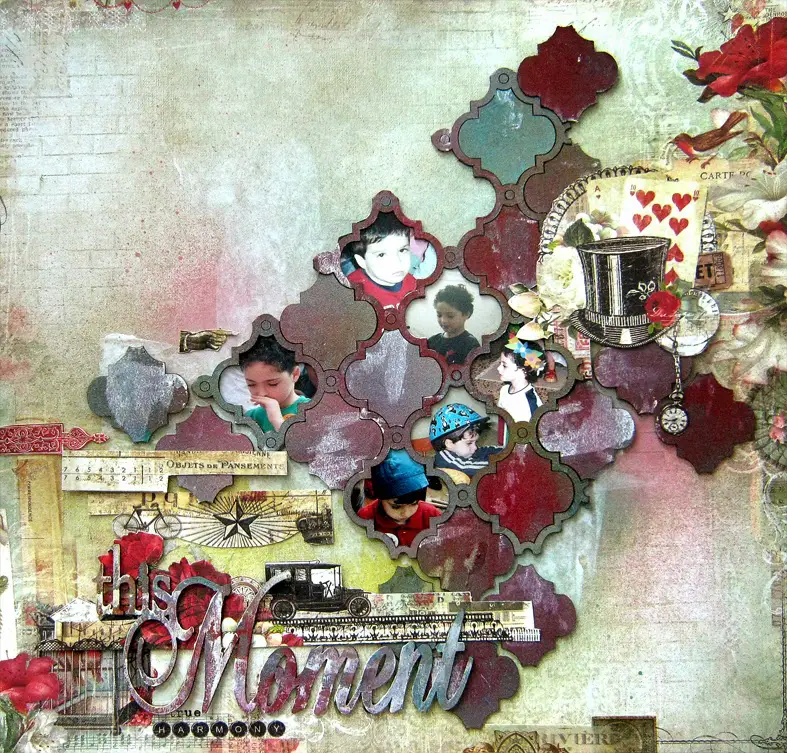 You can watch a step by step video tutorial that I created for Blue Fern Studios to check out how I created this layout. Just click here.
CREATE A SCENE WITH BAD PHOTOS CUT OUTS
If you can salvage the entire image then use it to create a scene.
You need to:
Make sure you can cut out the entire image without cutting anybody parts.
Cut out the image.
Add a scene with matching embellishments to complete the page.
Match the size of the embellishments to the size of the image.
HIDE BAD PHOTOS
If you're short on photos to tell your story and can't cut them out in any way then simply hide them by creating a flap or a pocket. This way the photos will be there but not affecting the appearance of the layout.
Here's how to do it:
Attach a piece of matching cardstock to the page with a piece of paper or washi tape.
Design the page and flap as one unit, with the same theme and embellishments.
Add the bad photos on the inside of the flap so they won't be visible.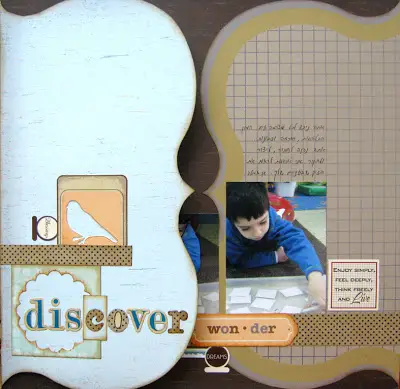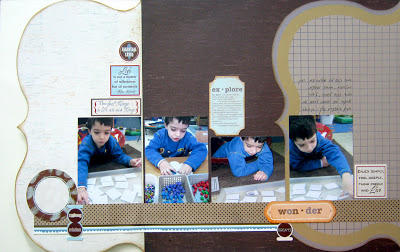 MAKE IT ABOUT THE PERSON NOT THE STORY
If you want to tell a story but don't have enough good photos to use then make it about the person. Instead of making a scrapbook page about a specific story use a few photos of the person, including the bad photo you have, and tell a bigger story where the specific initial story is just a part of the big picture. This way the bad photo is not the focal point of the page and it blends better with the page.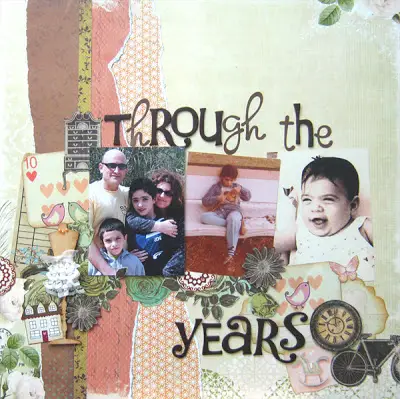 Remember that sometimes a bad photo is only bad in your eyes and it can still be used in a scrapbook page even if it's not perfect!
Sharing is caring! - PIN IT!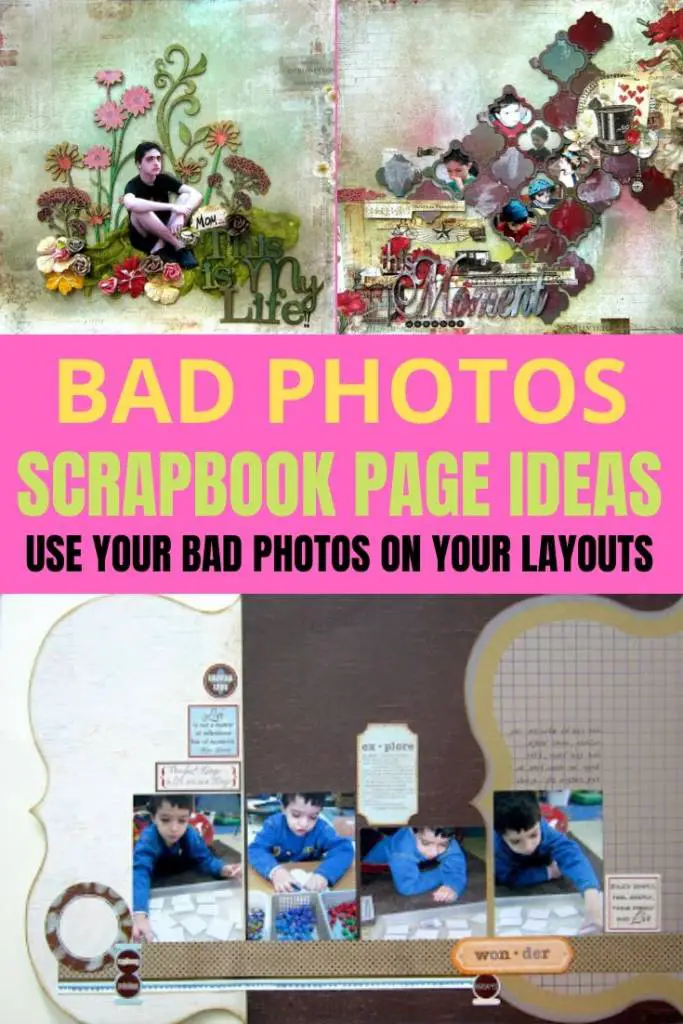 Have fun creating!