Inside: what is zentangle and how to make it in your craft projects
I told you before I can't draw BUT I found an amazing way around it! I discovered a way to draw beautiful patterns with no problem and professional looking results. It is called zentangle and you won't believe how easy it is.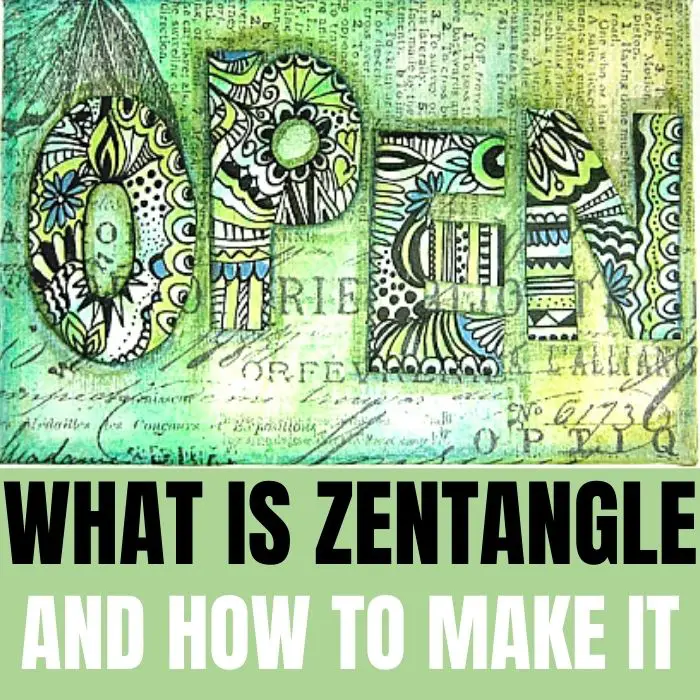 WHAT IS ZENTANGLE
The Zentangle Method is an easy-to-learn, relaxing, and fun way to create beautiful images by drawing structured patterns. We call these patterns, tangles. You create tangles with combinations of dots, lines, simple curves, S-curves and orbs. These simple shapes are the "Elemental Strokes" in all Zentangle art. Zentangle art is non-representational and unplanned so you can focus on each stroke and not worry about the result. There is no up or down to Zentangle art. You don't need to know what a tangle is going to look like to draw it. You just need to know the steps.
HOW IS IT DIFFERENT FROM DOODLING
The classic definition of a doodle is a drawing done without full attention, while the person is otherwise occupied. Zentangle 'inventors' emphasize this focused attention and make it a point of difference. Unlike spontaneous doodling, Zentangle doodles are carried out within fixed formats and according to a prescribed method. The difference is that doodling is done out of boredom (most notably on the margins in one's class notes) and mindlessness (most times, the doodles are not what one plans to do) while Zentangle is focused on creating pattern designs and mindfulness (you are purposely drawing something) so that you do not think of anything else.
HOW TO MAKE ZENTANGLE ART
You can make zentangle art on almost any type of craft or artwork like artjournal page, scrapbook page, mixed media project or canvas.
STEP 1
I started with a blank canvas an covered it with printed tissue paper and thn colored it with crayons. You can cover the canvas with any type of paint like acrylic paint, ink, wtaercolors or sprays.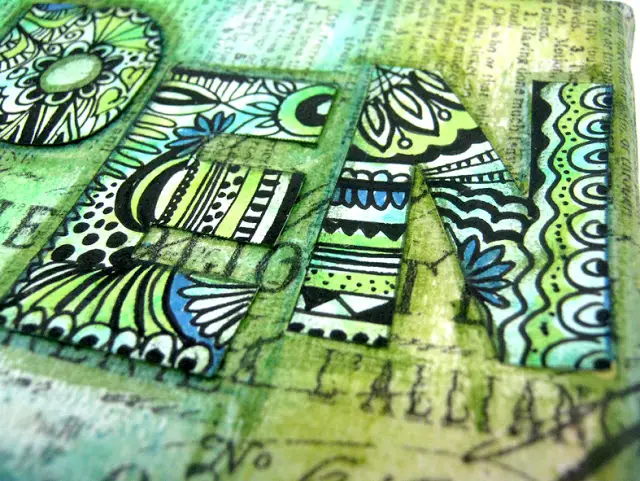 STEP 2
Next I created my zentangle letters. Being unsecure about drawing I made the letters on a separate piece of paper and then cut them out.
I used the most common zentangle shapes to fill the letters with pattern:
Curved lines
Cirles
Half circles
Swirls
Straight lines
Dots
Drops and leafs
I also added shapes like hearts.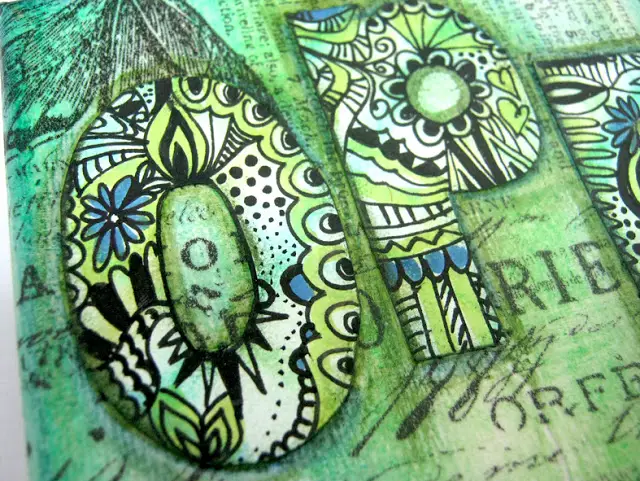 The idea is to mix and match the shapes, make them thick ot thin and also play with their size. By doing all that you can create elaborate patterns with just a few simple shapes. You can leave the patterns in black and white or color them with markers, colored pencils or pens.
STEP 3
When the letters were finished I glued them to the canvas and shaded them a little with Artist's Big Brush Pens. I also colored inside the letters, but just a little to add vibrant colors to compliment the background colors on the paper and the canvas.
Zentangle is a great way to alleviate stress and cope with anxiety because it's an easy way to meditate. Here are some more ideas to help you cope with stress with arts and crafts.
Want to make this mixed media canvas? Here are the materilas you'll need:
Sharing is caring - PIN IT!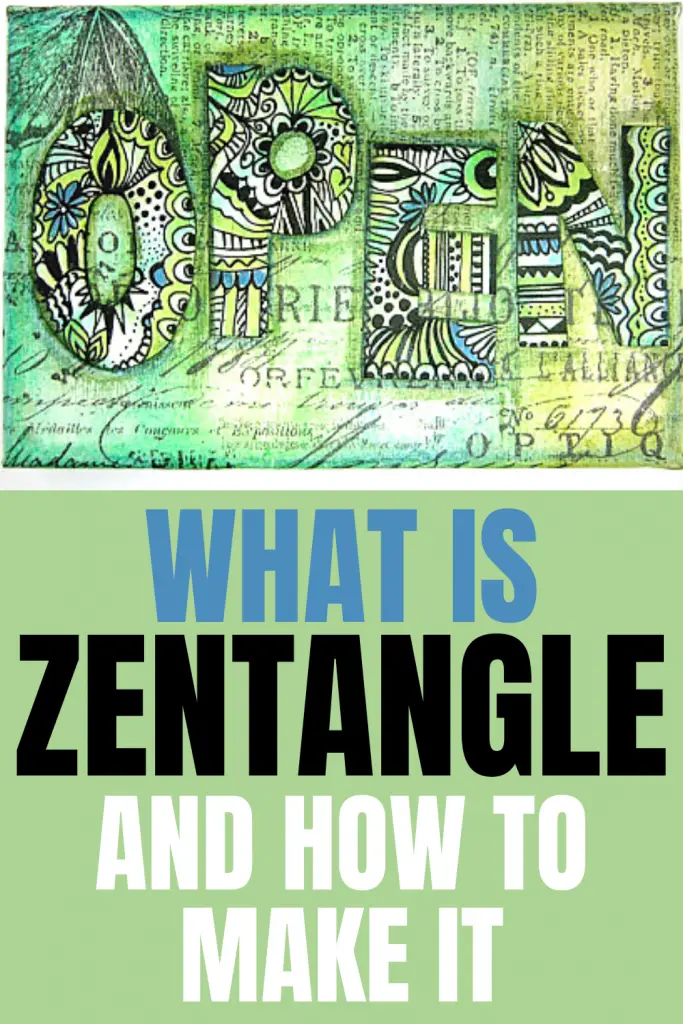 Have fun creating!