Inside: how to alleviate stress with art journaling
In these crazy times many experience stress or anxiety. It's normal. Unfortunately I can say that I have experienced situations like that before. When you live in a country where other people don't want you here and try to scare you off or drive you out with rockets then you have experienced life threatening situations before.
Some people freeze or get anxiety attacks but I refused to go there (not that it's always a choice...sometimes it's just happens to you) I made a choice to work through my fear and stress with art.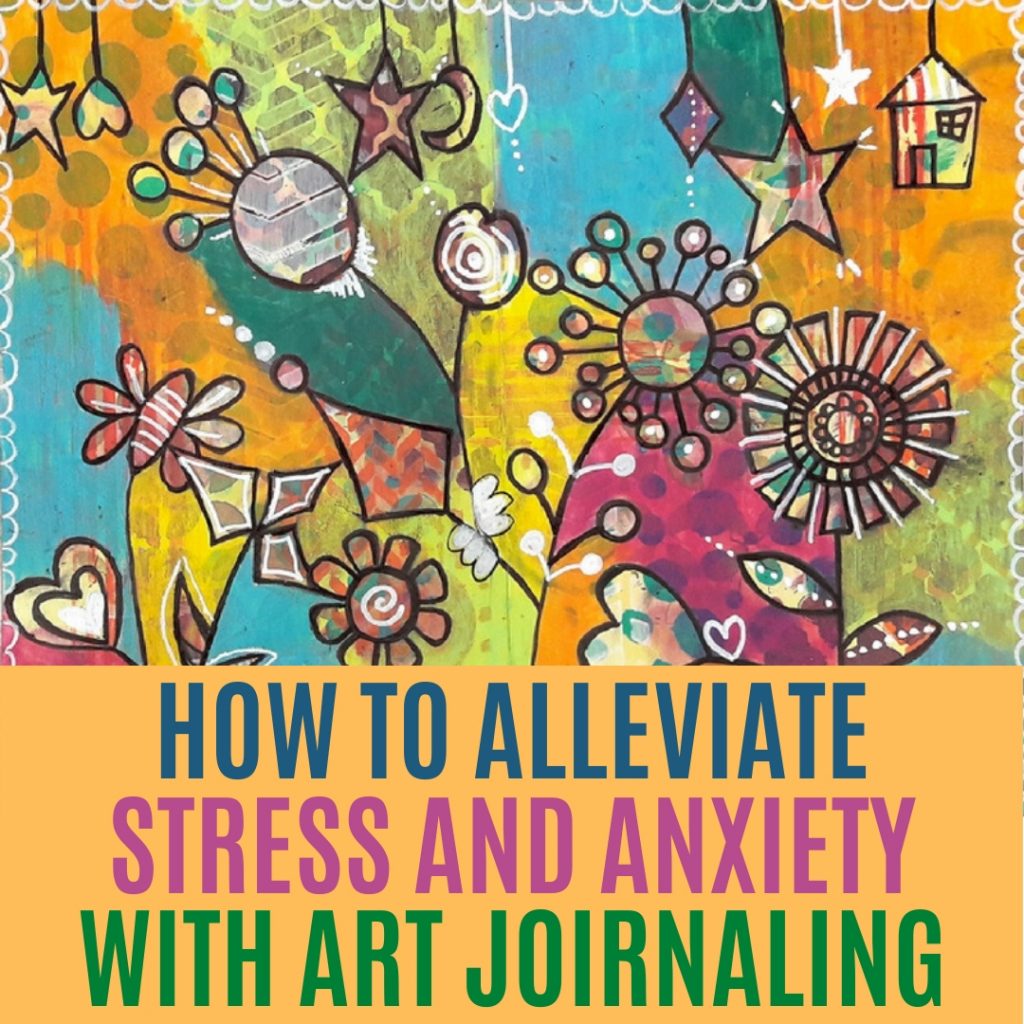 ALLEVIATE STRESS WITH ART JOURNALING
Studies say making art reduces stress, even if you suck at it. The Journal of the American Art Therapy Association says that 45 minutes of creative activity significantly lessens stress in the body, regardless of artistic experience or talent.
While you can make any type of art you like I find that I like to alleviate stress with art journaling. Art journaling is a method of expressing yourself and your emotions through art so for me it's the perfect way.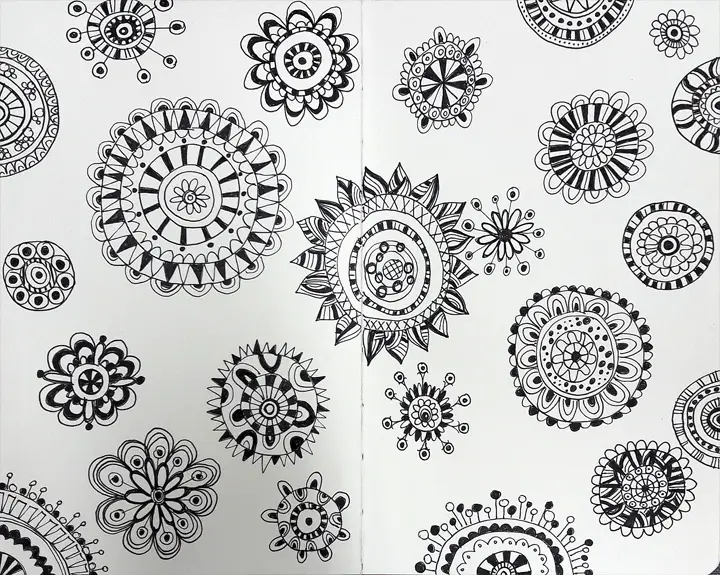 HOW TO ALLEVIATE STRESS WITH ART JOURNALING
JUST START
Don't overthink things. Just take a notebook, art journal or just some paper pieces and just start making art on them.
TIME YOURSELF
Try and art journal everyday. You don't have to make a masterpiece everyday, a little bit of doodling, painting or attaching pieces of papers is enough. Work in stages and give yourself time to complete a page. If some of the pages never get finished that's OK too!
ART IS NOT WHAT YOU THINK
Years of art journaling has taught me that art is not necessarily what you think. You might think you need to know how to draw, mix paints. use fancy techniques or make layers of mediums and materials. I'm happy to tell you you're wrong! Art is what you decide it is! The purpose is to relax, de-stress and fight anxiety with art so do what ever  makes you comfortable and happy.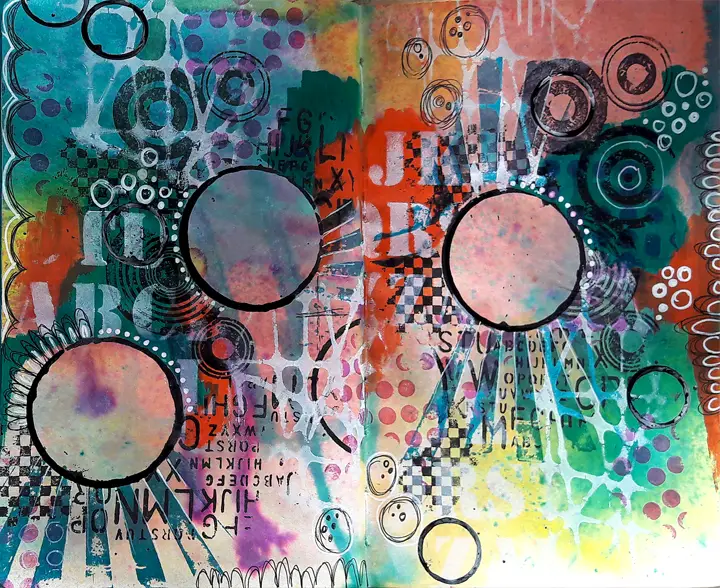 SIMPLE ART JOURNALING TECHNIQUES
Draw lines, simple shapes or scribbles with a pen or a colored pencil
Paint the page with 3 different colors
Cut images from newspapers or other paper items and attach to the page
Add words - handwritten, cut out or stickers
Cut strips of paper and attach to the paper
Add stickers, ribbons, ephemera and any item that is thin enough
Combine a few ideas on the same page and create layers
Use stamps and stencils with paint, crayons or ink to add shapes and images
Write your thoughts in any direction
SILENCE YOUR INNER CRITIC
In this cases there is usually a little voice that pops up with criticism like:  "I don't know how to draw, I can't make pretty pages like I see online, this looks terrible" and so on. First let me say that your inner critic is just scared and that's normal. The best thing to do is work through it and tell yourself:
This is meant to help you and that it doesn't really matters how it looks. What matters is to actually do something and make art to help you fight those anxiety and stress.
Nobody is going to see these pages and they are not a part of a contest.
Come to this with an open mind and try to set your creativity free.
Anything you do is great it's the process that counts not the result!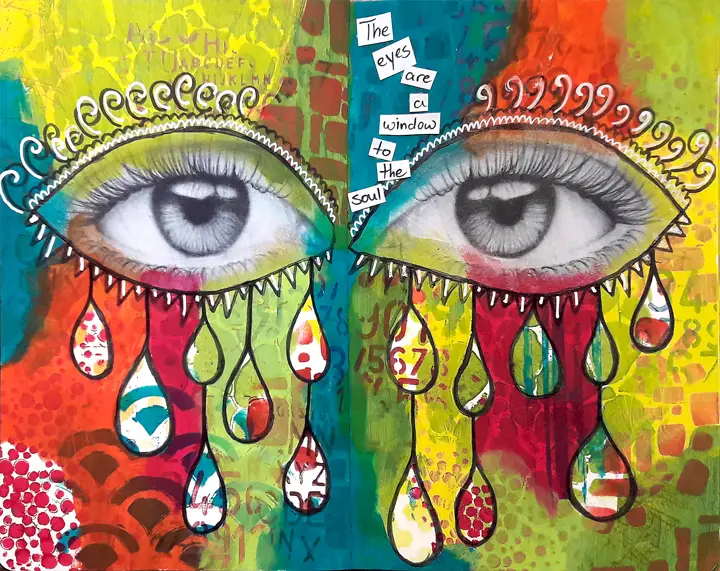 ART JOURNAL PAGE TUTORIALS
You don't need to do anything complicated just do something!
Stay safe and make art!
SHARING IS CARING - PIN IT!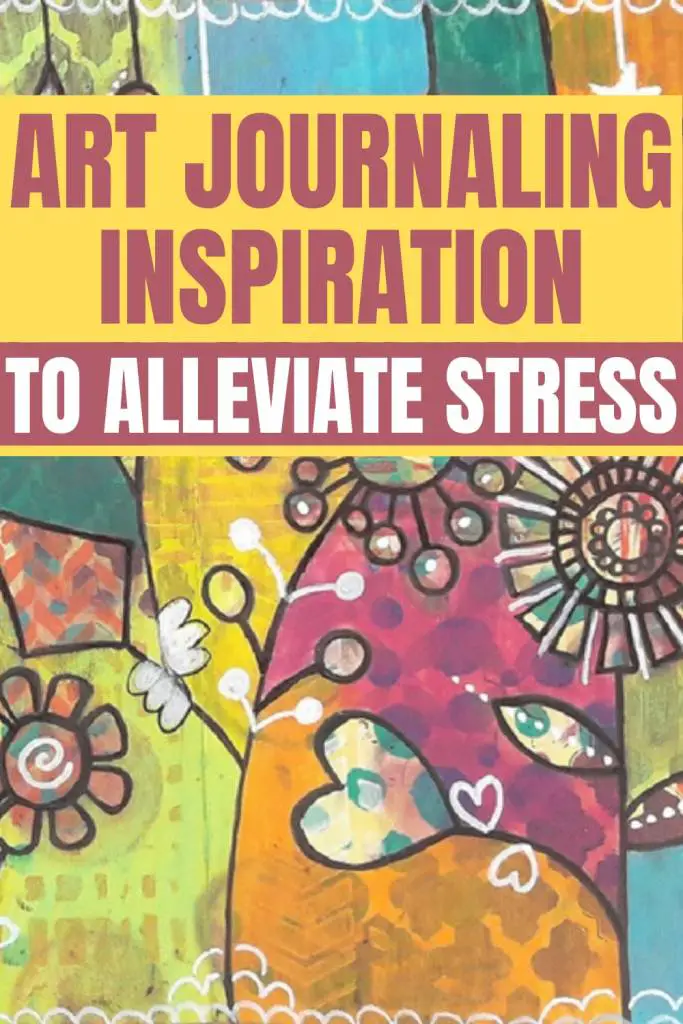 Have fun creating!