Inside: what to do with an old dry paint brush and how to easily recycle it to a beautiful art project
The one thing I'm very bad at in regards to crafting is cleaning! I never clean my stencils and I usually forget to clean my brushes. That means I have a lot of old dry paint brushes in my craft room. Even though they are dry and most probably beyond salvage I still can't throw them away so I come up with ways to recycle them!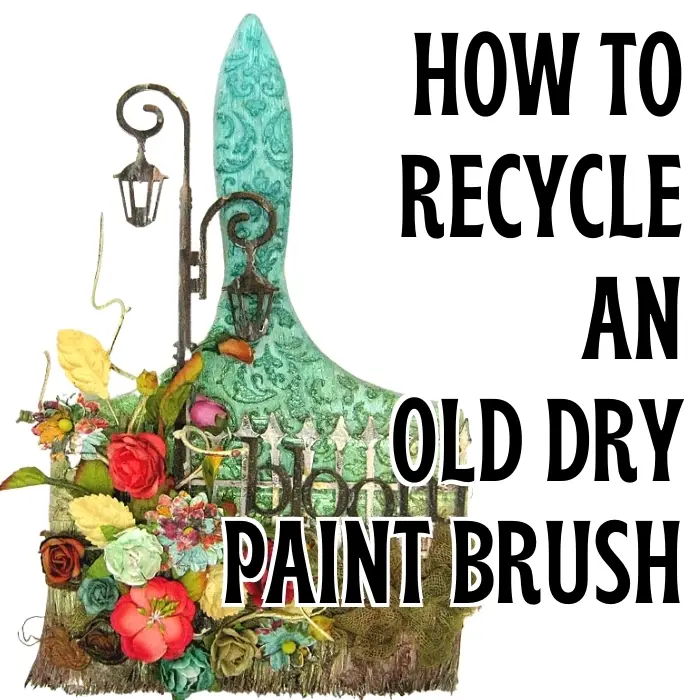 HOW TO CLEAN OLD DRY PAINT BRUSH
I you are like me and have old dry paintbrushes there might still be a way to save them:
For oil-based paints, varnishes, lacquers - follow the manufacturer's instructions to select the proper cleaning solvent (mineral spirits or paint thinner for paint and varnish, denatured alcohol for shellac, etc.). Pour the solvent into a container and dip the paint brush into the solvent. Work thinner through the brush bristles, dipping up and down in container several times. Spin the paint brush into a waste area to remove excess thinner and then repeat process with a clean container and clean thinner.
For water-based paints - A mixture of warm water and mild soap suds is the best cleaning solution for water-based paints. Prepare soapy water and pour into a clean container. Dip the paint brush into the mixture, working the soap through the brush bristles. Follow with a clear water rinse. Repeat the process if necessary. Always use a clean container with clean soapy water and follow with a clear water rinse. For stubborn water-based paints, try mineral spirits or lacquer thinner, followed by warm soapy water and a clear water rinse.
WHAT IF IT'S TOO LATE TO CLEAN
If your brush is beyond regular cleaning you can still revive it with viniger!
Soak the brush in white vinager for about an hour.
Put the vinager and brush in a pot and simmer on the stove.
Rinse the vinegar with warm water and soap.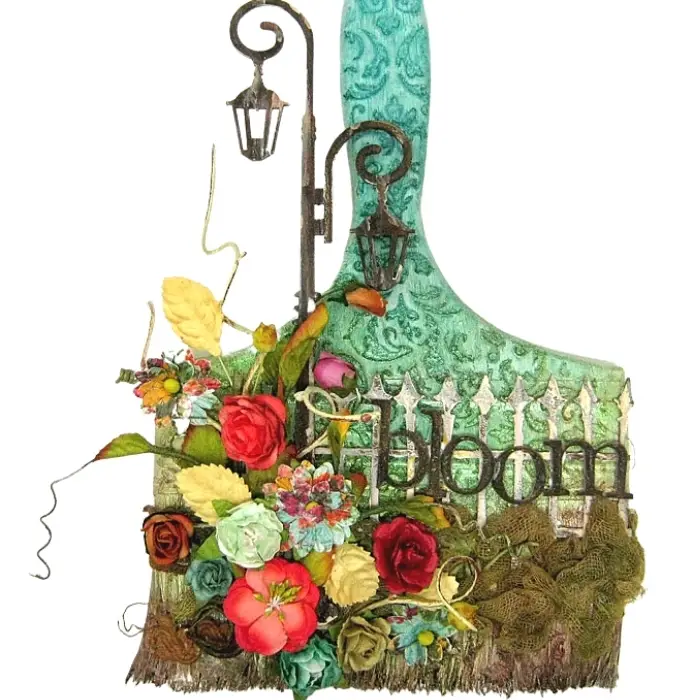 WHAT TO DO WITH OLD PAINT BRUSH
Even if you  your paint brushes back to perfect softness needed for a nice, smooth paint job, once clean, they can be used for cleaning hard-to-reach areas around the house or on a car's dashboard – in fact a little stiffness might help them getting into tiny nooks and crannies easier.
Some charities accept old paint brushes so you can find out where you can donate them.
If your brushes are completely ruined and can;t be cleaned or donated you can still use them for mixed media art and altered art projects!
HOW TO RECYCLE OLD DRY PAINT BRUSHES
You can recycle any size of brush:
Use small brushes for smaller projects or attach them together to create a larger surface to work on. Check out this idea HERE
Use a large brush like you would use a canvas to make your art.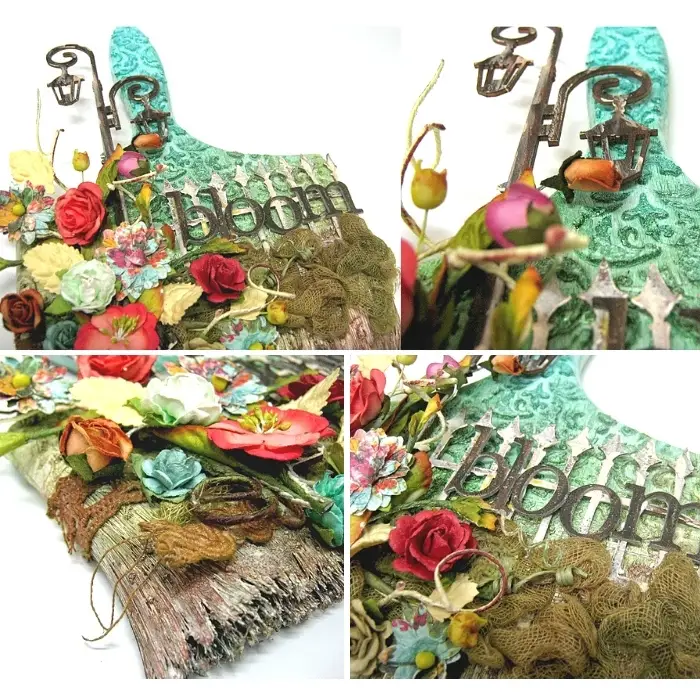 STEPS TO A MIXED MEDIA ALTERED PAINT BRUSH
Cover the paint brush with gesso. Make sure to cover the bristles as well.
Stencil the brush with a pattern.
Color it with spray paints or acrylic paints creating a multi colors textured background.
Add embellishments according to the theme of your project.
Here's the full step by step video tutorial to make this project:
Need more ideas for altered art projects or recycling ideas? Here are some ideas:
Sharing is caring - PIN IT!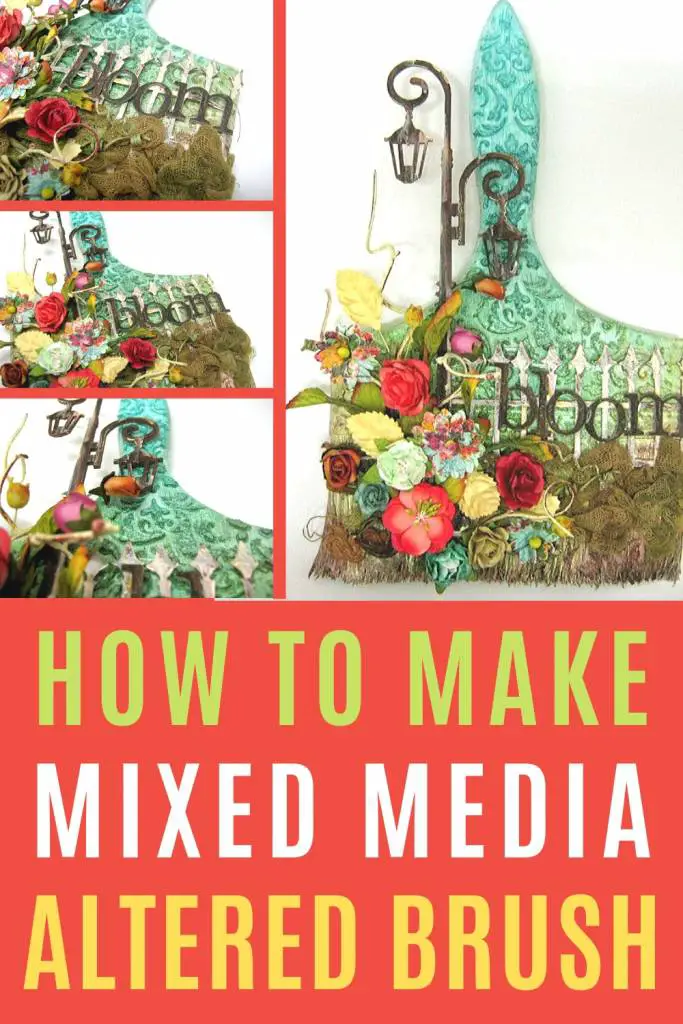 Have fun creating!