You need a last minute gift or you are stuck with so many Christmas paper scraps and you're lost! I have an idea…take all those paper scraps and turn them into a junk journal or a mini album. Not only will it get you into the holiday spirit but you'll use all your supplies and not feel like the piles of scraps are going to take over your craft space.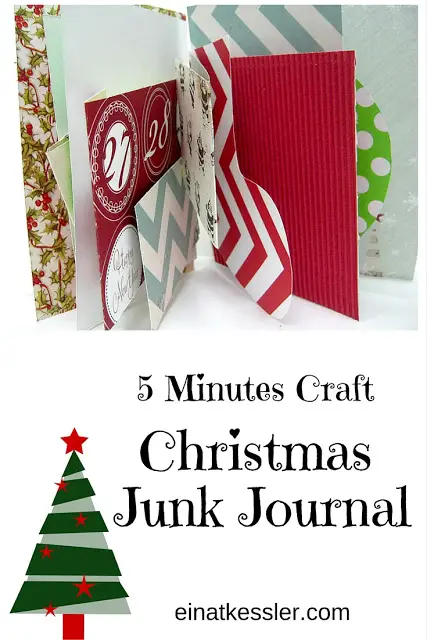 All you need are papers, tags, journaling cards and a Bind-it -All. If you don't have a Bind-it-All that's ok, bind your journal with rings. Start with giving the papers the shape you want: a square or a circle. I even made a stocking shape to one of the pages. Cut different sizes so it'll be interesting. Then bind all of them to a journal or a book and embellish!
If you have pieces of fabric or felt add them too. it'll add a soft fuzzy feeling to the album. Fill it with holiday photos, inspirational quotes or family memorabilia, keep it for yourself or give it as a gift. In any case you'll be happy you created something from leftovers and in only 5 minutes!
Have fun creating!