Inside: how to personalize your memory book
There's something magical about flipping through pages filled with precious memories. Whether it's cherished photos of a family vacation, special people or events, the most emotional shots taken on your wedding day, or the first drawings of your child, each page opens up a world of nostalgia and joy.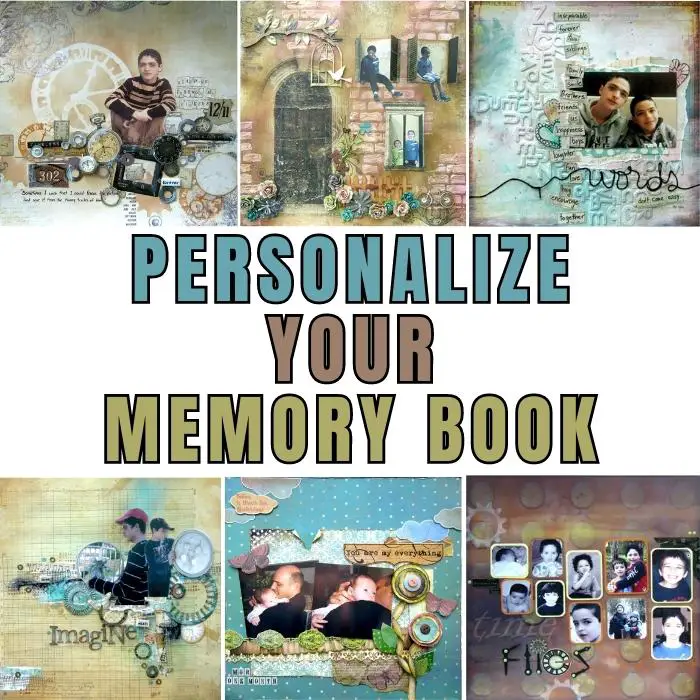 But how do you make your scrapbook your own? Here are the basic steps to turn your ordinary photo album into a personalized masterpiece.
CHOOSE A THEME FOR YOUR MEMORY BOOK 
Choosing a theme for your scrapbook is a crucial first step to take. It sets the tone for all the memories you're going to preserve and present. What's more, a consistent theme not only makes your scrapbook more visually appealing but also helps narrate a cohesive story of your life moments.
A theme can be:
A special person

Your latest trip or vacation

Photo collection of an event like school photos of each year

A year (or a period) in the life of…

Story of a family like a family tree album
USE THE BEST PHOTOS FOR SCRAPBOOK PAGES
Using the best photos will always make beautiful pages. But what happens if your photos are not so good? Don't throw them out! They can still tell an important part of the story.
See how to make scrapbook pages with bad photos and make sure to include them too.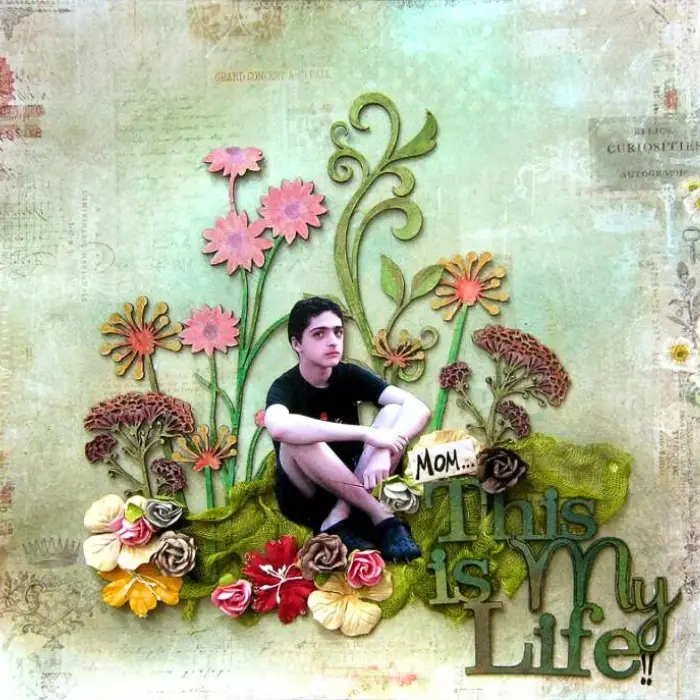 If you plan your memory book in advance you can ensure you also take the best photos. Capturing close-up shots, for example, can preserve intricate details you may wish to reminisce about in the future. 
Additionally, including fantastic portraits and cheerful group photos enhances the overall feel of your photo album, making it truly one of a kind and helping you remember the faces of your friends and loved ones forever. Check out how to take the best photos for your scrapbook pages.
EDITING PHOTOS
Use Editing Tools When Needed. Don't be afraid to use editing tools when creating your scrapbook. For example, a simple tool like scissors can make all the difference in cropping photos or trimming embellishments. Also, digital editing software could come in handy to refine pictures before printing them out or to personalize your photo books with black-and-white portraits and decorative elements. 
ARRANGING PHOTOS - LESS IS MORE
When arranging photos in your scrapbook, remember the principle of 'less is more'. Too many images on one page can be overwhelming and might distract from each photo's unique narrative. Instead, consider strategically placing a few, well-chosen pictures to allow each memory the spotlight it deserves.
ADD INTERESTING BACKGROUND FOR THE MEMORY BOOK
Adding interesting backgrounds to your scrapbook pages can captivate an audience. The basic ways are adding patterns and colors that reflect the mood or tone of the memories you're preserving. 
But there are more creative ways to create a unique background for your scrapbook layout. Like adding lace papers, crocheting on the page, adding texture and more. Here are some clever ways to make scrapbook page backgrounds.
THE POWER OF WORDS
ADDING THE RIGHT TITLE
We all have a name, it's how we are known and recognized. A scrapbook page is the same - each layout should have a title.
The title of the page frames the story and ties the elements of the design together. Here are a few ideas on how to add creative titles to your scrapbook pages.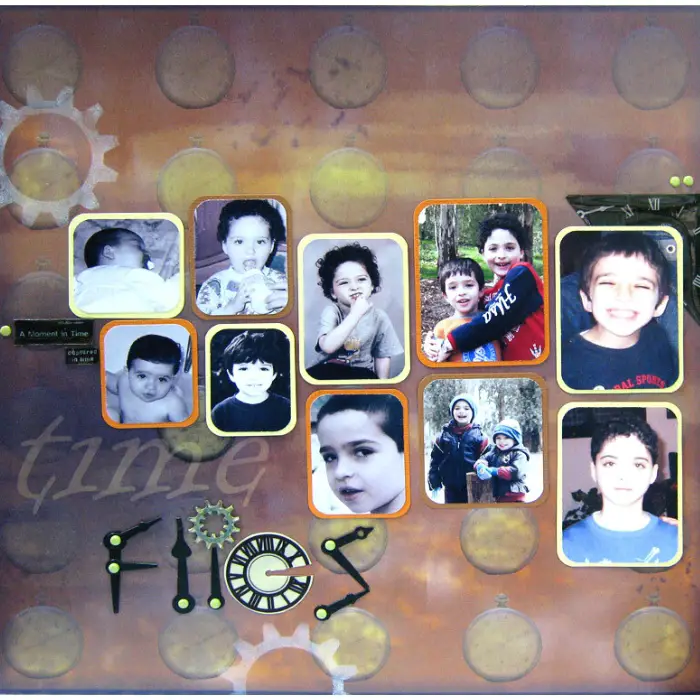 ADD CAPTION TO THE PAGE
Captions give your scrapbook an intimate touch. They breathe life into photos, reliving the moments and adding details that may be hard to remember otherwise, such as locations, names, dates, and funny anecdotes. Besides being descriptive, they also connect various elements of your scrapbook, knitting together a coherent narrative.
Other than the dry details, here are some ideas for creative captions that can help you tell the story of the photos and pages:
EMBELLISH YOUR MEMORY BOOK PAGES
Adding embellishments to your scrapbook can make your memories come alive. For example, mementos like journey tickets, wedding save-the-dates, and invites, or postcards can bring an extra dimension to your collection of photos. Incorporating these keepsakes not only adds a tactile element but also serves as nostalgic triggers to transport you back in time.
IT DOESN'T HAVE TO BE BIG!
If making a scrapbook is too much then you can always make a mini album!
Sometimes you don't have enough photos, or you want to complete the album quickly. Making a mini album is the right way to go!
These are the reasons why I sometimes prefer to make a mini album.
Sharing is caring - PIN IT!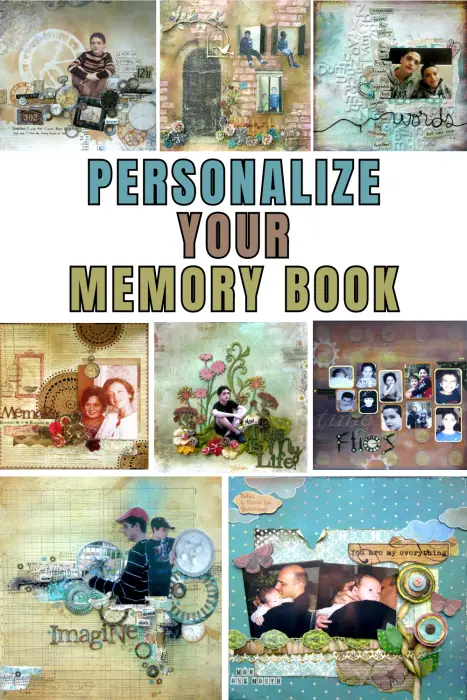 Have fun creating!