Inside: how to make 12 fun fold cards for Christmas
It's that time of year again...if you haven't started making your DIY Christmas cards it's not too late. Like every year I have 12 amazing fun fold cards for Christmas complete with a step by step video tutorial written instructions and it's all for FREE!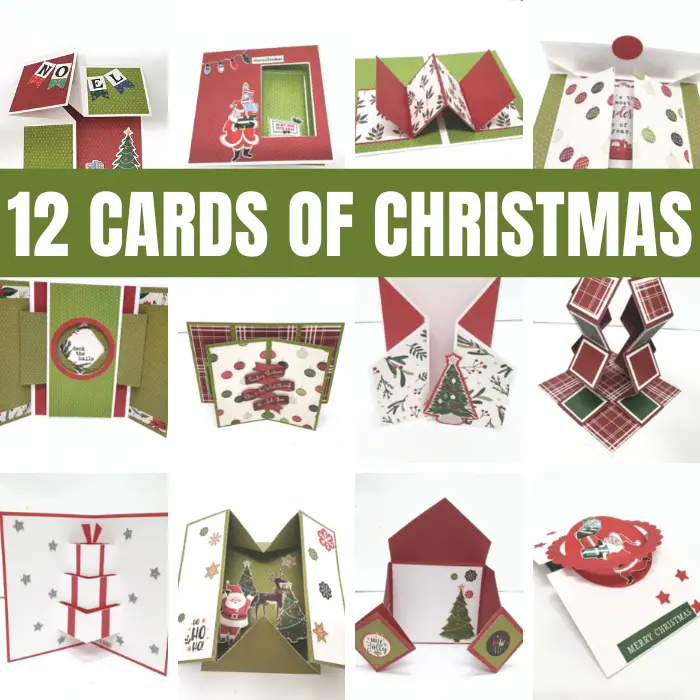 HOW TO ACCESS THE FUN FOLD CARDS FOR CHRISTMAS
All the card tutorials are on my YouTube channel. But in order to make your life easier here's the complete list of all the cards with direct links to each video.
In order to make the most of each video make sure to watch the tutorial on a computer so you'll see the precess clearly. I always found the phone screen much too small to really follow a video tutorial. Also if you want to make sure all the videos are uploaded fast you need your computer to be free of any files or apps that will slow it down. Use clean install to clean it and make sure nothing interferes with your card making fun!
Each video tutorial has a link to the written instructions, so just click on that to get to the page where you can download the measurements and step by step process to make all 12 fun fold cards for Christmas.
MAKING EVEN MORE CHRISTMAS CARDS
If you want to make new Christmas cards every year you can check out my two special Christmas cards books:
In each eBook you'll find:
48 different designs for Christmas cards
Original, fun and unique patterns, techniques and ideas that are easy to do but have a WOW effect!
Link to a video tutorial for EACH card
Full written instructions
Complete supply list
Full PDF download filled with photos and tips!
Don't miss the special offer on each book...it is a one time offer only for this season!
TIPS & TRICKS TO MAKING THESE CARDS
No special skills needed! Even if you haven't made fun fold cards for Christmas or any other occasion these tutorials are really easy to follow so you can easily make all cards including pop-ups!
Download the written instructions and pre-cut all the pieces for each card so it will be easier to make the card as you follow the video.
Use a trimmer or a craft knife and ruler to make sure your cuts are straight.
Use a bone folder to burnish all folds. It's important for the movement of the card, especially the pop-up cards.
Make the card your own by adding embellishments to the cards like flowers, ribbons, stickers and more.
Don't forget to add your holiday greetings and personal message to each card.
Sharing is caring - PIN IT!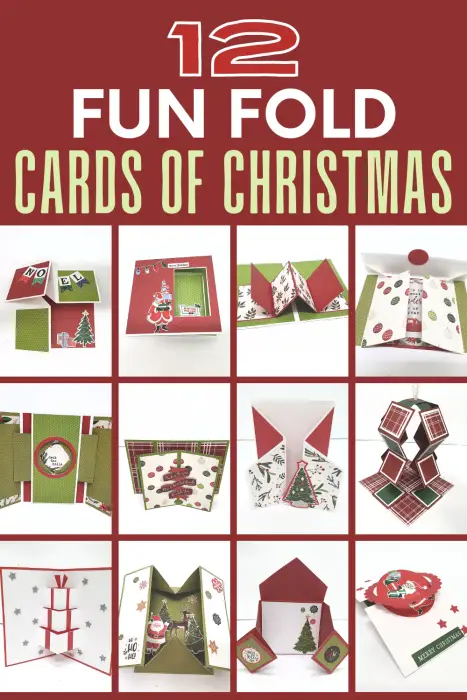 Have fun creating!