Inside: a fast and easy DIY Valentine's coupon mini album gift tutorial you can make in minutes!
WHAT TYPE OF VALENTINE ARE YOU?
There are two types of "Valentine's People" those who go more commercial and buy he chocolate, flowers and gifts from the store. And then there are those who want a more personal touch, something that is custom made and is aimed directly at the heart. You can probably guess which type I am...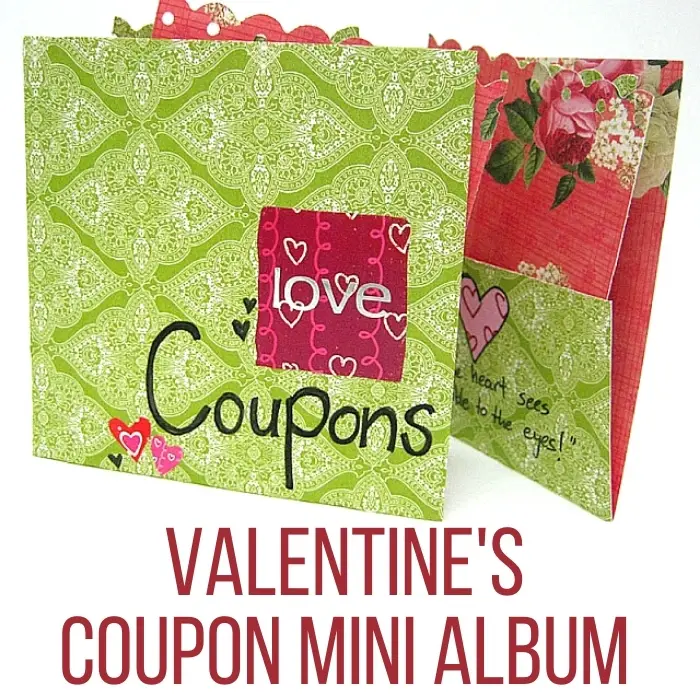 DIY VALENTINE'S GIFT IDEAS
I believe that a Valentine's gift should be personal because you give it to someone you love and know and your gift should reflect that. You are in the best position to know exactly what to give that someone special and you can make it yourself to customize it!
Here are a few ideas for handmade gifts:
VALENTINE'S COUPON MINI ALBUM GIFT
Here's an idea for a fun mini album filled with coupons that you can make from one sheet of 12x12 double sided cardstock in just a few minutes!
PICK THE PAPER
Traditionaly Valentine's projects and paper crafts are made with red or pink papers but that is not a rule. When you make a personal gift the traditional color might not fit so customize the paper to the recipient. You'll probably use a different color or pattern for your boyfriend, yor husband or your girlfriend.
MAKE THE COUPONS
The idea of making coupons is to give personal gifts and make the recipient happy with something they like. The ideas are endless and you know your recipient the best to make them the perfect coupons.
Here are some ideas:
Full body or foot massage
Favorite meal, cake or cookies
Arrange or organize their papers, clutter, kitchen or anything that require organizing
Clean the house
Mow the lawn or work in the garden
Do something in their place like go grocery shopping or do something they don't like
Take them to a special night out
Arrange for a special night in...
Each of the coupons is one gift that you'll give during Valentine's day, weekend or even the entire week.
ADD A PERSONAL TOUCH
Your Valentine's coupon mini album doesn;t have to be a masterpiece and you can making it even more personal by using your handwriting on the coupons.
If you want to embellish your Valentine's coupon mini album with some stickers or other decorations here are a few ideas for under $10:
Sharing is caring - PIN IT!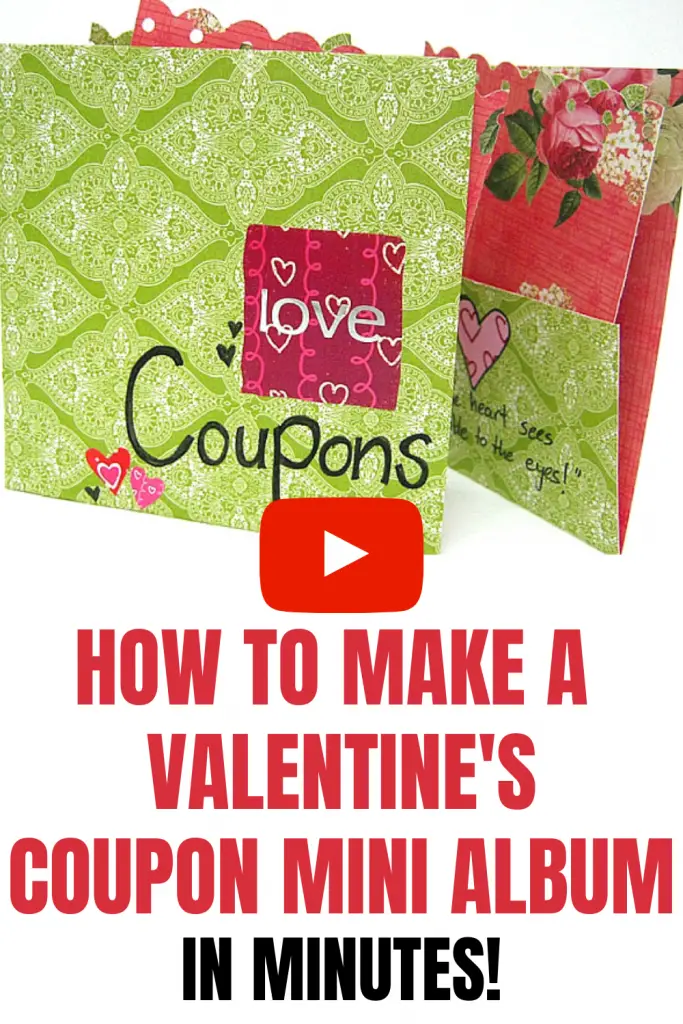 Have fun creating!